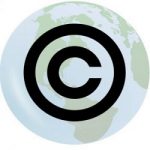 Copyright Policy
Content complaints posted on 123gamesfree.com
123gamesfree.com respects the intellectual property rights of others and wishes to provide a platform that does not contain content that violates these rights. Our User Information Request form through the publication of the participant must be accurate, legal and not in violation of third party rights. To help achieve these goals, 123gamesfree.com provides a complaint procedure regarding user-generated content in our message. Our policies and procedures are described and/or referenced in the next section.
Please note that we may disable access to or remove content, 123gamesfree.com may send written notices, including subscriber contact information, content posted to and/or reasonable measures. 123gamesfree.com has received a statement alleging infringement of intellectual property rights or other content infringement. In addition, our policy is that in the appropriate circumstances and at our discretion, to disable and/or terminate the account of members or groups that may violate or infringe upon the rights of the person other or illegal content.
Please note that any notices or counter notices you submit are true and must be filed with perjury. False notification or counter-notification may result in personal liability. Therefore, you can seek legal advice before sending a notice or a counter notification.
Claiming copyright infringement
Copyright Infringement Notification:
123gamesfree.com has implemented the procedure to receive the infringement notice. 123gamesfree.com also appoints an agent to receive a confirmed copyright and patent infringement notification. If you believe your copyright has been infringed, you may fill out and send a copyright notice or written notice that contains:
Signatures, electronic or physical persons authorized to act on behalf of the copyright owner;
A description of the copyrighted work that you believe has been infringed;
The description of the location of the piracy material on our site;
Email address and mailing address and/or telephone number;
Your representation that you have a good faith belief that the use of the dispute is not the copyright owner, agent of the copyright owner, or a law; and
Your statement, made under penalty of perjury, that the information in your notice is accurate and that you are the copyright owner or authorized to act on behalf of the copyright owner.
Please send a copyright notice to 123gamesfree.com as follows:
Fill out the form sent to our online contact info agent 123gamesfree.com
Counter Notification:
If you believe that a copyright infringement notification was not filed correctly, you may file a counter-notification. You may fill out a counter notification form for a copyright infringement claim, or provide written notice that contains:
Your physical or electronic signature;
Identify deleted or disabled access;
A statement under penalty of perjury that you genuinely believe that the material was removed or disconnected is mistaken or misidentified;
Your full name, email address, mailing address and statement that you consent to the jurisdiction of the federal court in the court where your address is located in the United States or (II) is located in Northern California (Santa Clara) ), if your address is outside of the United States, and you receive notice from the applicant or their authorized representative.
Please submit your counter-notification. You give the copyright agent 123gamesfree.com via our form, our online newsletter, or our newsletter.
Complaints content differ from copyright infringement
For questions other than copyright infringement, please visit our help center for information on flagging and reporting other types of content violations. Looking for more information:
Reporting content, reporting, or safety concerns is not appropriate.
Brand policy 123gamesfree.com
Recording Policy 123gamesfree.com
Notice regarding the content of the Associated Press on 123gamesfree.com: Press content, images, graphics, audio and/or video may not be published, broadcasted, rewritten for broadcast or published or distributed. directly or indirectly, by any means. AP this document, as well as any part thereof, or stored on a computer, except for personal and non-commercial use. Users may not download or copy a significant portion of the AP material found on this site. AP shall not be liable for any delay, inaccuracy, defect or omission or for transmission or distribution in whole or in part or for any damages resulting from such damages. as above.