The police can't do anything – only pie attack power can stop bad guys! There is also an old woman in a hiding place. (Don't know the bad things that bad guys do with old women) Please don't throw them too, otherwise – it's time for pie attack!
Throw pies at every villain as soon as they appear in the plateau window. Hit them quickly before they can arrange their own rows and throw back. You must respond quickly. But don't forget to look carefully before You have to hit the bad guys. Clowns, demons, thieves, thieves and others. There are also police and younger grandsons living in flats Make sure you don't accidentally hit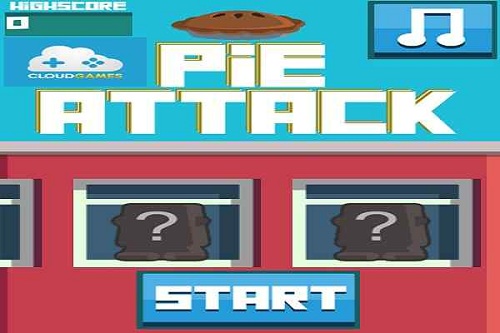 The most delicious shooting game ever
Whether it is a fierce clown or a more insidious enemy, for whatever reason you will find yourself the target of a fierce attack. In this game, using delicious desserts as your target weapon is very easy. You have to throw as many bad people as you can. There are two buttons to find success in this game: speed and accuracy. Move too fast and you may "bring out" innocent civilians. Acting too slowly and yourself will be nailed by a pie If you miss your goal, you can guess that you will be nailed with a pie.
Climb up as many layers as you can in Pie Attack
Now that you know how to survive in the Pie Attack, then you have one more thing to do: go to save! You will keep moving until you have one pie in front. Make sure that you have your hands, click warm-up before you boot the paddle attack game, because this means war.
Play more games: