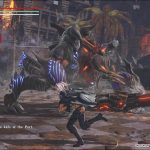 God Eater 3 Review – Aragami Hunter
God Eater 3 Review – Aragami Hunter. Gigantic inhuman entities threatening mankind are something that we're all familiar with in the year 2019. Monster Hunter, Attack on Titan, Godzilla–there's something inherently compelling about the trope where desperate survivors pit themselves against incredible odds and incredibly large monsters at the end of the world. God Eater 3's narrative, much like its predecessors, leans heavily into this conceit and tells an enjoyable (if light) tale as icing on its frenzied action-RPG cake.
Part of a series that has historically been for PlayStation portable devices, God Eater 3 is the first entry created with home consoles and PC as its primary platforms. Also significant is a new developer, Marvelous, a studio perhaps more well-known for its contribution to games with prodigious amounts of swimsuit DLC than the stuff of the monster-hunting variety. This tonal shift isn't as evident as you might think, though, especially since the series was already awash with anime tropes and aesthetic choices. God Eater 3 doesn't deliver any real twists and honestly, that's fine. The real friends that you make along the way in God Eater games aren't the ones with compelling backstories; they're the ones that help you kill Aragami with the sort of precision reserved for surgical procedures.
Aragami are representative of the evil threatening the world–they're gigantic predators that devour everything in their wake as the world drowns under deadly ash storms. A nightmarish fusion of beast and mech, there's something brutal about their designs, which hammers home the divide between the alien and the organic world that you have to protect. You're the mostly-silent star in this particular story, doomed to take up the thankless job of Aragami eradication for people who have treated you like an expendable weapon since infancy.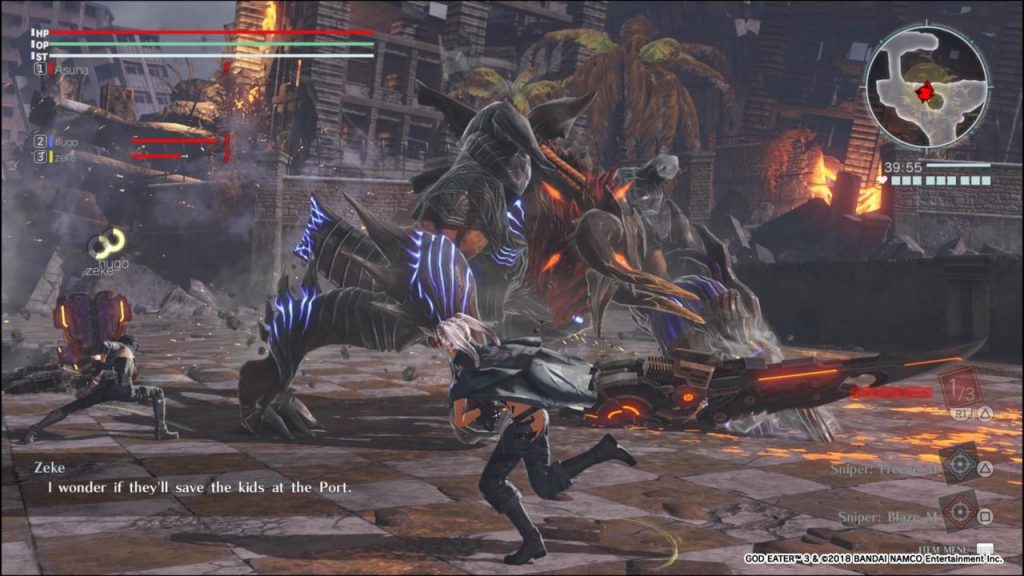 There's a predictable follow-up series of events: You're liberated, you recover from your trauma through the power of friendship, and then you meet a life-changing person who isn't quite who they appear to be. There are plenty of similarities between the core story of God Eater 3, the previous entries in the franchise, and whichever monster-fighting anime is currently trending on Crunchyroll, so while it's an entertaining tale, temper your expectations for crushing moral dilemmas.
What will likely exceed your expectations, whether you're familiar with God Eater's particular brand of slaughter or not, is the combat. While it's easy to draw parallels with Monster Hunter, God Eater 3 is a fair bit closer to Devil May Cry's style of action. It's fast-paced and frenetic, reliant on chaining high-octane and high-mobility combos without getting hit in order to efficiently dissect Aragami. You have no shortage of movement options, including a specific command for Dash abilities, and you can effortlessly switch between melee and ranged combat. The feeling of stabbing an Aragami's plated shins with your greatsword in close combat before flying away and firing a shotgun shell right into the exposed wound never really gets old.
Another mechanic, which is now a staple of the God Eater series, is the ability for your weapon to consume the essence of the beasts you kill. In doing so, you get to enter Burst Mode, giving you better damage output, flashier combo moves, and increased range on your basic attacks. The effects vary depending on your weapon loadout, which offers an interesting level of strategy for you to consider from mission to mission. The most difficult bosses in the game have a similar mechanic of their own, where attack patterns can grow a host of other deadly variables, making your defensive strategy just as important as your damage output.
=> Click learn to fly idle cool math play gam free now.