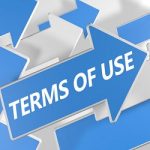 Terms of Use
1. Accept Terms of Use and Change
Whenever you use or access this site, you agree to abide by these Terms of Use, as amended, from time to time with or without notice. In addition, if you use a particular service on this site or visit this site, you will be subject to any rules or recommendations applicable to these services and they will be incorporated. with a link in terms of use. Please read our privacy policy, which is included in these Terms of Use for reference.
2. Editor services
This website, the website and the services provided to you on and through this site are provided on a "basis" basis. You agree that editing the site reserves the right to change or discontinue the service of this website and site and to delete data that you provide, either temporarily or permanently, at any time without prior notice. responsibility to you. Website editors are not responsible for the timeliness, deletion of information, failure to store information, inaccurate information, or inaccurate information.
3. Your registration obligations and obligations
To use this site or certain portions of the site, you may be required to register for a user account on this site; In this case, you agree to provide true information as required. By signing up for a user account, you expressly agree to the terms of use of this site, including any changes made by your site editors, published in the documentation. This.
4. Security
Registration data and identifying information for others who may be crawling your site must comply with the terms of the editor's privacy policy.
5. Register and password
You are responsible for maintaining the confidentiality of your password, and you will be responsible for all use of your user account and/or usernames, whether or not authorized by you. You agree to notify the page immediately about any unauthorized use of your user account, username or password.
6. Submit content on the site
By providing any content in the form of reviews for this site, you agree to provide free, perpetual, non-exclusive, royalty-free, and license-based editing, display, copying, modifying, adjust, publish, distribute, advertise, store and translate in whole or in part. Such licenses will be applied to any form, carrier, technology, known at the time of filing or subsequent development.
7. Third-party service
Third-party products and services may be advertised and/or may be provided on or through this website. Representatives related to third-party products and services will be subject to these third-party policies and views. Page editor is not responsible for any transactions or interactions with third parties.
8. Indemnify
You agree to indemnify and hold the editorial and representational pages of the site, its subsidiaries, affiliates, affiliates, officers, directors, employees, agents, independent contractors, advertisers, partners and co-branded, from any claim or complaint, including legal fees. to a third party, arising out of your conduct or connection to this site or service; Use of Content, Violation of Terms, Use or Abuse of Human Rights or other means one.
9. Disclaimer Of Warranties
You understand and agree to use the Site and any services or content provided by (services) at your own risk and risk. Limited to guarantee sales, in accordance with specific purposes, not the version.
No warranty, word or completeness of any part of the service is free, free, virus-free, timely, secure, accurate, reliable or of any quality. No guarantee to download the user's content. You understand and agree to the terms and nudists, in our service, when you have problems, any questions, do not hesitate to contact us and in each case, there is no liability insurance in case.
In some jurisdictions, refusal of implied warranties may be prohibited and some claims arising out of this disclaimer may not apply to you in connection with implied warranties; Conditions and other conditions are still valid and enforceable.
10. Limitation Of Liability
You understand and agree that the editor is not responsible for any damages, direct, indirect, special, incidental, indirect or punitive, any, but not limited to loss of profit, reputation, use, data or other losses (even if the correction page has been warned of possible damages), due to (i) use of the service or inability to use the service , (ii) the cost of substitute goods and / or services due to any recorded service, (iii) unauthorized access or modification of data transmission, (iv) any third party or third acts of any service user, or (V) of any other service-related matter.
Some jurisdictions do not allow the limitation of liability, and therefore such restrictions may not apply to you.
11. Is limited
The site has all the rights to the editorial page, including, without limitation, any copyright, trademark, patent, trade secret and any other proprietary rights that the site editor has Possible for this site, content and goods and services can be provided. Use site edits. and property requires the prior written consent of the editor. By providing you with the services, your web page editor does not give you any license or rights, express or implied and you will not have the right to use the commercial web site or service. This without the prior written consent of the editor.
12. Copyright Infringement Notification
If you believe your property has been found to infringe copyright or infringe upon your intellectual property rights, the copyright holder's copyright agent may be contacted via:
email to an admin page
[Other contact information, if the information is published on website:]
13. Applicable law
You agree that these Terms of Use and any dispute arising out of the use of this website or product or service will be governed by and construed in accordance with the local laws applicable at the editorial residence, regardless of the difference between the law and the applicable law. in your area. By registering for a user account on this site or by using this website and the services it offers, you agree that the jurisdiction is vested in the court of competent jurisdiction over the residence of the site. editor's web. court.
14. Different information
(I) in the event any provision of these Terms of Use is heard by a court of competent jurisdiction against the parties, this provision shall be construed as reflecting the original intention of the parties under applicable law. and the remaining Terms are valid and valid; (II) the refusal of any party to demand any right in accordance with these Terms of Use shall not be construed as a waiver of that party's right and shall remain in full force and effect; (III) you agree that any claim or cause, in general, relating to this website or its services must be filed within one (1) year after the claim or cause or effect. incurred, it will be permanently banned, not related to any law is unlawful; (IV) on the edit page, you may specify the rights and obligations of the site editor in accordance with the terms of use, in which case your site editor will be held liable for with any other obligations.
15. Content delivery
The video content on this site is exclusive to 123gamesfree.com. Membership video viewer licenses do not imply the right to download and/or distribute video elements from this site in any way.