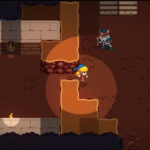 Nintendo Direct: Switch Nindies Spring Showcase — All News And Games
Nintendo Direct: Switch Nindies Spring Showcase — All News And Games. On Wednesday, Nintendo hosted its annual Nindies Spring Showcase. Running for nearly 30 minutes, the Direct-style video presentation provided us with a look at a bunch of new games headed to Nintendo Switch this year, including a couple that are available right now.
Among the highlights of the event was word that Cuphead, previously an Xbox One and PC exclusive, is headed to Switch, where it'll even boast Xbox Live support following a post-launch update. We also learned of a Zelda-themed successor to Crypt of the NecroDancer called Cadence of Hyrule. The latter is an exciting game in its own right, but it's also notable that a western developer will be taking the reins on a Zelda-themed game like this.
Below, you'll find a roundup of all the games and news from the event, along with many of the best new trailers. For more, check out our coverage of the new Switch game sale that's now live on the Eshop in the US.
Also of note, this presentation didn't include all of the day's Nintendo Switch news. Separately, during Epic's GDC keynote, publisher Funcom and developer The Bearded Ladies announced that XCOM-like game Mutant Year Zero: Road to Eden will release for Switch on June 25. It will launch alongside a new DLC expansion.
Brace Yourself Games is making this spin-off follow-up to its 2015 indie hit. Cadence of Hyrule takes the familiar rhythm gameplay from Crypt of the NecroDancer, but this time Cadence finds herself in the land of Hyrule, assisted by Nintendo's Link and Zelda. It's coming this spring.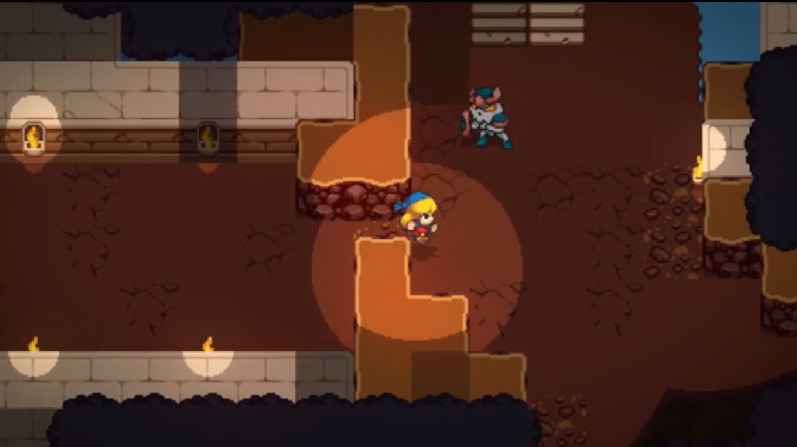 Cuphead
The acclaimed 2D action game Cuphead, noted for its gorgeous 1930s cartoon-style visuals and brutal difficulty, is officially coming to Switch. Notably, the Studio MDHR-developed game was previously an Xbox One and PC exclusive. The showcase specifically shouted out Nintendo's "friends at Microsoft" for helping to make this port possible. The game releases on April 18.
The retro Netflix show is getting a game to match, with this co-op action game that sports a 16-bit style. In Stranger Things 3: The Game, you can fight your way through Hawkins and the latest threats from the Upside Down as one of 12 playable characters. It will release alongside the Season 3 of the show (which just got a new trailer) on July 4.
Red Lantern
Red Lantern is set against the harrowing backdrop of the real-life Alaskan Iditarod race. As the Musher for a team of five sled dogs, you'll have to contend with bears, frostbite, and catching food to survive as you navigate the wilderness and make your way back home. It's coming this year.
Rad
Double Fine is teaming up with publisher Bandai Namco for an action roguelike called Rad. A post-apocalyptic wasteland is crawling with monsters and mutants, but you'll develop your own mutations to unlock new powers and attacks as well. It's coming this summer.
Katana Zero
Devolver Digital's stylish action-platformer Katana Zero arrives in the Switch Eshop on April 18. As an assassin known enigmatically as "The Dragon," you'll cut your way through side-scrolling levels, using your precognitive powers to see into the future and manipulate time. You'll need to tread carefully, however, as a single hit from an enemy will be enough to bring you down–but even if you fall in battle, you'll rewind to the beginning of the level and get another chance.
Nuclear Throne
Vlambeer's Nuclear Throne is out today for Switch. The roguelike-style shooter first launched for PS4, PS Vita, and PC in 2015, but is now available for download on Nintendo's hybrid console. You can click bgames play games free.
Super Crate Box
Another Vlambeer game coming to Switch is Super Crate Box, which releases in April. It's a single-screen action game in which you fight off an endless horde of enemies and collect weapon crates in an attempt to set a high score. On Switch, there will be exclusive multiplayer modes for two players, with co-op and competitive options available.