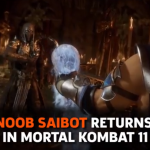 Mortal Kombat 11: Noob Saibot Revealed With First Gameplay Trailer
Mortal Kombat 11: Noob Saibot Revealed With First Gameplay Trailer. Another classic Mortal Kombat character is coming back in Mortal Kombat 11. During a panel at C2E2, NetherRealm confirmed that Noob Saibot will return as a playable fighter in the upcoming game. The reveal came by way of a new gameplay trailer (below), which showcases the shadowy ninja squaring off against his younger brother, the current Sub-Zero, as well as other characters. The trailer also ends with a look at one of Noob's gruesome new fatalities.
The video showcases many of his abilities, as he wields a scythe and attacks opponents from two different locations at the same time. In a press release, NetherRealm outlined the character: "Noob Saibot, once known by the name Bi-Han, and the original Sub-Zero, he was a cold-blooded assassin, corrupt from years of violence and evil. Murdered by his clan's enemy, Scorpion, Bi-Han was resurrected as the black-clad wraith, Noob Saibot. Both shadowy and mysterious, his soul was stripped of compassion and remorse, and now he considers himself the perfect warrior using his ninja-like and phantom abilities to carry out his darkest impulses."
Noob wasn't the only fighter NetherRealm unveiled during the panel; the developer also announced Mortal Kombat 11's first DLC character, Shang Tsung. This time, Tsung's appearance is modeled after Cary-Hiroyuki Tagawa, the actor who portrayed the character in the 1995 Mortal Kombat movie.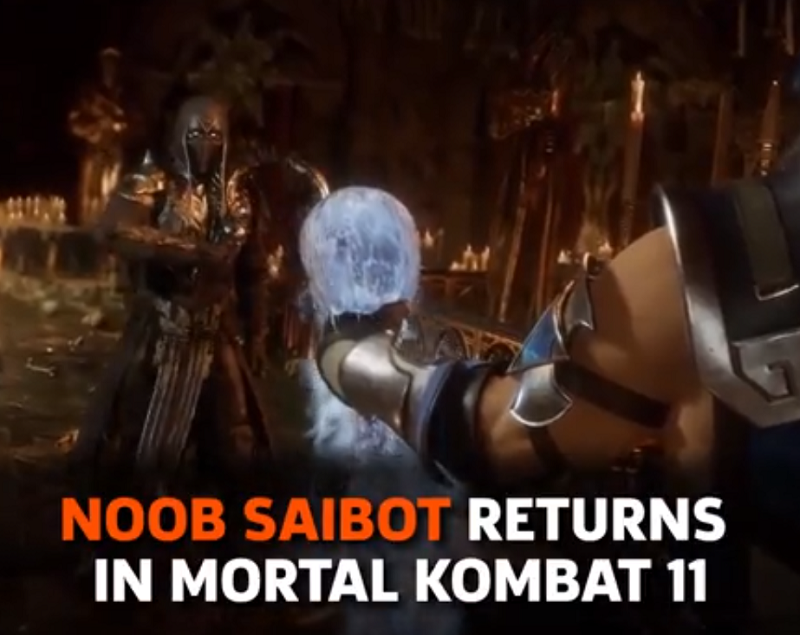 In MK11, Tsung will also serve as the host, narrator, and guide for players when they enter the Krypt. The playable version of the character will be available as part of the game's first Kombat Pack. That's included in the Premium and Kollector's editions of the game and will presumably be sold on its own.
NetherRealm has been slowly revealing Mortal Kombat 11's roster since the game was first announced during the 2018 Game Awards. Earlier this week, the developer also confirmed that the Emperor of Outworld, Kotal Khan, will be a playable character, and before that we got our first look at the returning Jacqui Briggs. You can see all of the Mortal Kombat 11 characters confirmed so far here.
Following a recent limited online stress test, NetherRealm will soon host the first Mortal Kombat 11 beta beginning March 27. The test will be open to all players who've pre-ordered a copy of the game and will feature five playable characters: Baraka, Jade, Kabal, Scarlet, and Scorpion. The beta is scheduled to run through Sunday, March 31 at 11:59 PM PT. Click freecell 123 play games free online now.
Mortal Kombat 11 launches for PS4, Xbox One, PC, and Nintendo Switch on April 23. The game will be available in standard, Premium, and Kollector's editions, the latter of which includes a 1:1 (non-wearable) Scorpion mask. Pre-ordering any edition will also give you a bonus playable character: Shao Kahn. You can learn more in our Mortal Kombat 11 pre-order guide.