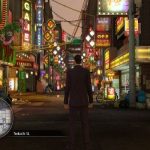 Combined PS4 games can not be ignored in 2018
To help you get tired of gaming, playing games is one of the things that can help you release stress effectively, below 123gamesfree.com synthesis combined PS4 games can not be ignored in 2018. Invite you to vote for these titles right away.
Combined PS4 games can not be ignored in 2018
#1 Far Cry 4
Before 5 hits the shelves next year, let's take a look back to Far Cry 4's icy gaze. Travel to the beautiful world of Kyrat. A fictional Himalayan place filled with snowcapped mountains, mystical tribes, and the occasional evil honeybadger determined to rip you to shreds. In the midst of a civil war, survive in this war-torn landscape using your resources and climbing radio towers. You might have to say goodbye to the Minimap because you won't be seeing that in Far Cry 5.
It has a PlayScore of 8.73
#2 Yakuza 0
The highly requested prequel of the Yakuza series. Set in 1988, find out the real score between Tokyo's power struggle and uncover the events leading to the first game. Played in a third-person perspective, explore classic Japan like you've never seen before.
Run your businesses to gain money for your growing character and experience Yakuza as fans would love to experience it. It has a PlayScore of 8.75
#3 Gravity Rush 2
The sequel to the world-bending game on the PS Vita. Set after the events of the first game, follow Kat in her perilous quest to another town doomed to destruction. Test your hand-eye coordination skills and dive into a space bending adventure with Kat.
This sequel improves on the original with new and enhanced combat such as new Gravity Types and a beautiful new world to explore.
It has a PlayScore of 8.76
#4 Dishonored 2
Set fifteen years after the first game, travel to a fictional land of Karnaca and embroil yourself in a political conflict full of morally-difficult decisions.
It's the first Dishonored game to feature two playable characters. Choose between Emily or Corvo as they exact revenge on the people responsible for the usurpation of Emily's rightful claim to the throne.
It's stealth gameplay balances well with its pacifistic route. Choose when and who to kill because this game plays with you.
It has a PlayScore of 8.76
#5 God of War III Remastered
Before we get to see him and his son travel to the land of Valkyries and Frost Giants, Kratos was once a vengeful Olympian determined to end Greek Mythology. This third and final Greek arc of Kratos' journey takes you to Mount Olympus to kill Zeus and his allies.
Enjoy its free-flowing third-person hack and slash filled with blood and magic. It's the most satisfying God of War game to date, and its remastered form gave us a polished PlayStation 4 experience.
It has a PlayScore of 8.77
>>> See more: Best action games for pc at miniclip games