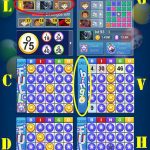 Big Fish Bingo Tips and Tricks
Welcome to the Big Fish Bingo Tips and Tricks! From the makers of Big Fish Casino comes a new spin on an old favorite, Big Fish Bingo! Jump onto a team, grab some Powerups, and get ready to BINGO!
Big Fish Bingo Tips and Tricks
Whether you use this document as a reference when things get difficult or as a road map to get you from beginning to end, we're pretty sure you'll find what you're looking for here.
We hope you find this information useful as you play your way through the game. Use the menu below to quickly jump to whatever stage of the game you need help with.
General Tips
Please note that all the information contained in this guide is accurate at the time of publication. There are many changes planned for this game and we will update the information as needed.
You can play 1, 2, 3, or 4 bingo cards (except in Pro rooms, in which you have to play 4 cards). The more cards you play, the better your odds are of winning.
Once a number has been called, tap the number to 'daub' it (mark it). Once you get 5 daubs on the board, vertically (V), horizontally (H), diagonally (D) – or in the 4 corners (C), hit the 'Call Bingo' Button (yellow) on the side to 'Call Bingo' and complete the card.
It you hit 'Call Bingo' prematurely, the game will give you a warning. It can also lock you out of that board if you do it too many times.
If you go into a room and you don't want to stay for whatever reason, you can go back to the Lobby and re-enter to see if you can find a new team. You could also start your own team by inviting your friends.
The leaderboard (L) displays the top teams.
Select the Team button (T) when you want to have a conversation with only your teammates. The players outside of your group will be unable to view your conversations. This allows you to plan your next moves privately with your teammates.
Select the Global button (G) to see what other people are saying or to communicate with your team if they haven't switched over to Team Chat yet.
When one of your friends enters the Bingo app, you'll see the following message: '[your friend's name] started Bingo' here (F).
Each week one Powerup will be available for free with unlimited use. If you have that same powerup in your inventory, it will remain intact until that Powerup is no longer free.
You cannot play two of the same Powerups unless one of them is a Team Powerup.
If you want to leave a game before the round begins; exit the game, or return to the Lobby, your Gems will remain intact. However, if the game started and you exit before the round is complete, you will use up the amount of gems it cost you to buy into that room.
If you select a couple of Powerups and you choose not to play them during your game, those Powerups will remain in your inventory.
The amount you earn at the end of the round appears automatically. You can view the team's rank for that round here (A). You can also view the amount of Coins (B) and Gems (C) earned, along with the amount XP (D) points earned. Select 'Next' (E) to go to the next screen.
When a team wins a round, the Photos of the top three teams appear in the order in which they joined the team (F).
The number of Bingos for each top three team appears here (G).
The number of Bingos for each individual on your team is shown here (H).
The amount of Bingos you won and the amount of Coins, Gems, and XPs you earned is shown here (I).
The amount of time left before the next round begins appears here (J).
You can exit to the Lobby (K) here or here (L) to leave the current game. You can also select 'Continue' (M) to keep playing with your current teammates.
The rewards (Coins, XPs, and Gems) you receive are all based on the room buy-ins. The more gems you pay to get into a room, the higher the rewards. Something that's worth 1 Gem in one room will be worth 4 Gems in another. Almost everything scales up with the buy-in linearly.
How to play Big Fish Bingo – Free Bingo!?
From the makers of Big Fish Casino comes a new spin on an old favorite, Big Fish Bingo – now on Android! Jump onto a team, grab some powerups, and get ready to BINGO!
Expect the unexpected! Big Fish Bingo is full of over 30 different CRAZY POWERUPS that you can use to boost to the lead – and you can CHOOSE which ones you want to use! Will you use Bingo Bomb in blackout bingo, or Team Instant Bingo to fly into first?
Play against thousands of real players from around the world! Play or jump onto a team with your friends or get matched up with fun people and work together to earn HUGE bonuses by earning the most bingos!
– A different FREE, UNLIMITED powerup each and every week!
– TONS of BINGOS! It's easy to win one almost every round you play!
– Get FREE Gems & Coins every day you log in!
– SPEED BINGO! A fast-playing solo game when you just have a few moments to play!
Top Reviews for Big Fish Bingo
Too many issues to list. I used to LOVE playing this game all day & night when I had my iPhone. I'm glad it's on Android but the main problem I have is NOT being able to purchase power-ups. I don't understand how I went through all the ones that I had when I didn't select then to use but I now have no power-ups and can't get any. FIX THIS!!!!!