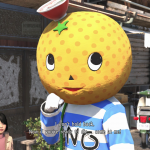 Yakuza 6: The Song Of Life Review: Tokyo Drifter
Yakuza 6: The Song Of Life Review: Tokyo Drifter. The Yakuza franchise is actions game online over a decade old, and in that time, its feature set has predictably grown. Over six mainline entries, free-roam areas became more substantial, additional playable protagonists were introduced, combat mechanics were expanded to incorporate multiple fighting styles, and more and more minigames were steadily piled on. Surprisingly, the latest installment goes the other way, discarding components that certainly won't go unnoticed by series devotees. But that doesn't end up being a bad thing, because Yakuza 6: The Song of Life successfully uses its smaller footprint to create a deeper, more meaningful impression.
Yakuza 6: The Song Of Life Review: Tokyo Drifter
The final installment in Kazuma Kiryu's story focuses on him alone, with the plot seeing the large cast of series-significant characters like Majima, Saejima, Daigo, and the children of Sunflower Orphanage make only the briefest of appearances before being tidied away. Adopted daughter Haruka, sympathetic detective Date, and hobo-turned-loan broker Akiyama play important parts, but exist on the fringes. The Song of Life centers on Kiryu as he returns from another long stint in prison, separated from the Tojo Clan, and unravels the mystery of an infant who's suddenly come into his care. The setup distinctly echoes the events of the first game, a seemingly purposeful decision which lets The Song Of Life act as a fitting refrain, giving Kiryu's final sojourn a roundness that brings a nice sense of closure to his series arc.
His investigations bring him to the port town of Onomichi, Hiroshima, where he encounters a lowly blue-collar crime family led by an aging, but supposedly legendary yakuza portrayed by Takeshi "Beat" Kitano (a yakuza film icon in his own right, though his subtle mannerisms don't completely survive the transition). While the game unsurprisingly spirals into a complex and dramatic story involving underworld political alliances, age-old conspiracies, and a healthy dose of deception, what's ultimately memorable are the threads and character developments that explore what becomes a very significant, widespread theme: family. Kiryu's time meeting new people from different walks of life in a closely-knit small town has him reflecting on remarkably ordinary ideas as they exist in different facets of society–bonds of friendship in the face of adversity, loyalty in times of uncertainty, and caring for your ward as a parental figure.
These themes resonate consistently throughout the better part of Yakuza 6's narrative, and this includes the numerous, optional substories. You'll help children and parents resolve conflicts and try to understand each other's point of view. You'll see Kiryu finding true strength and loyalty in the smallest of gestures, along with the different ways friends and strangers can support one another. The writing in these stories is often corny, but that doesn't mean there isn't an endearing sincerity that regularly shines through. When the sentimental piano melody kicks in during pivotal scenes of moralistic resolution, it's hard not to be swept up by it all. The series' penchant for goofiness still exists, though it doesn't return to Yakuza 0's ludicrous levels of absurdity. Particularly memorable substories are ones which humorously explore Kiryu's unfamiliarity and disdain towards modern technology like drones, robot vacuums, and YouTubers. But even the game's most comedic series of quests, which involve Kiryu dressing up as Onomichi's adorable character mascot (who has an orange for a head and a fish for a purse) ends up becoming a touching reflection about having loyalty in town pride.
These heartwarming stories are also a key component of Yakuza 6's new minigames. There are less of these side activities than previous entries, but much of what's included is more robust than usual, and in many cases, the substories attached to them are enjoyable enough to stop the simple mechanics from wearing thin too quickly. Spear Fishing is a score-based on-rails shooter that finds Kiryu helping an injured fisherman and orphaned fishmonger track down the shark that ruined their lives. The Onomichi Baseball League involves some light team management, pinch-hitting, and player scouting, but the story of Kiryu rallying a team of no-hopers is what really makes the whole affair great. The Snack Bar minigame stands out as a real highlight in this regard. It involves attempting to become a regular in a small, Cheers-style local's bar where Kiryu tries to forge personal relationships with a group of relatively unextraordinary, blue-collar folk. Its key mechanic is participating in group conversations where one patron has a vent about their woes, and Kiryu's role is to help provide supportive dialogue and refrain from saying anything selfish or dumb. It's lovely to see Kiryu try to resolve everyday, down-to-earth dilemmas and provide genuine acceptance and friendship.
Yakuza 6 also maintains the series convention of including more titillating pursuits. Cabaret clubs return, with a choice of six hostesses for Kiryu to woo through conversation minigames. Also notable is the particularly risque Live Chat, a minigame which sees you pay money to watch live-action webcam shows (featuring real-world AV idols, no less), while hitting button prompts to progress to the point where you can watch the models strip their clothes off and moan suggestively. The unambiguous objectification of women in these minigames continues to make their inclusion uncomfortable in their own right. Their presence does truthfully reflect prominent parts of the real-world Japanese nightlife and adult industries, but these kinds of minigames have always perpetuated an unbelievable inconsistency of character for Kiryu. There's a conflict between the canonical depiction of him as a strong, stoic, honorable saint, and a version who is a creepy, bumbling pervert. After ten years, it's still hard to believe Kiryu is someone looking to build a harem as big as the orphanage he owns, who madly exclaims "BOOOBS" and "IT'S GROWING" when a woman takes her top off. These activities do have their moments, though–the text-based quips of Live Chat participants can sometimes be laugh-out-loud funny, and courting hostesses mean you get to see additional, phenomenally good karaoke videos. But in the grand scheme of Yakuza 6, where heartfelt themes pervade all of Kiryu's character interactions, these minigames feel like distant outliers.
See more: Extinction Review – A Giant Mess