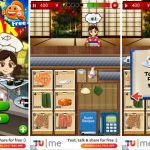 Top 5 cooking cool games for Android the best
Top 5 cooking cool games  For those who love to cook, you can also become a professional chef with cooking game apps. These apps let you become a real and professional cook right on your Android device.
We took the trouble of searching the vast sea of apps on the Google Play Store and found the best apps to help you achieve your dream of becoming the fastest and the best cook or chef. Below is our list of the best cooking cool games apps for your Android device.
Bistro Cook 2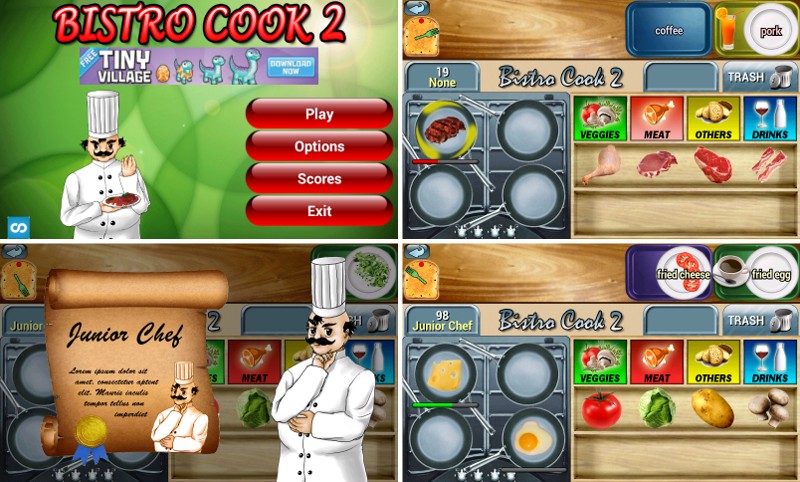 Become a professional chef and serve your hungry customers with the Bistro Cook 2 app. This app makes you a chef and lets you cook your virtual meals on your Android device. The basic control of the game involves tapping the screen to select ingredients, preparing food, and serving your hungry customers. You also need a sharp mind and quick fingers to play this game.
Cooking Dash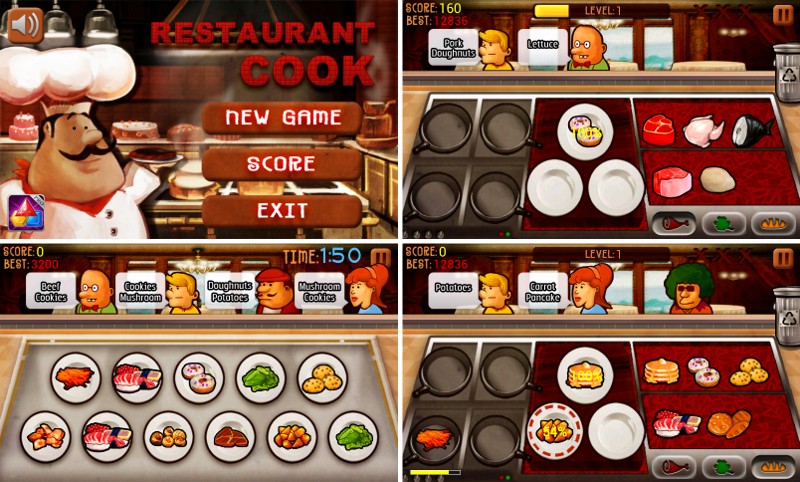 Becoming a cook is hard work. You need to have the skills in preparing a good meal. The Cooking Dash app lets you experience how it is to become a cook in a kitchen. The game can be played in two modes: Casual Mode and Time Mode.
Be fast and feed your hungry customers with the Cooking Dash app.
Stand O'Food 3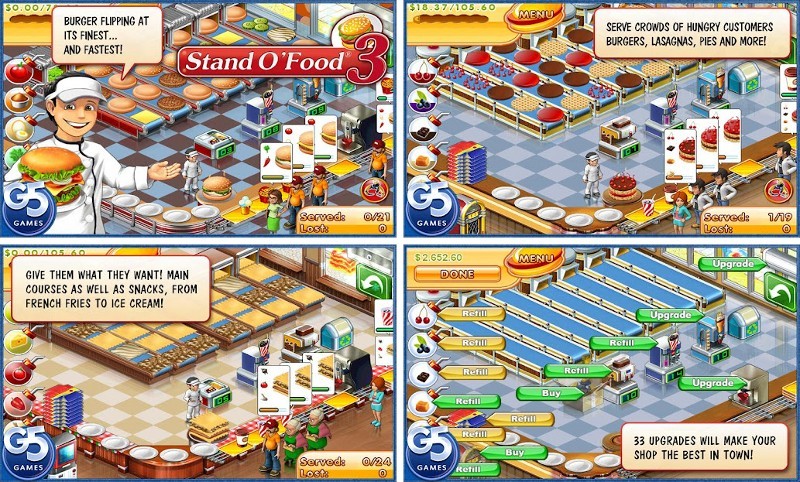 Hamburgers are among my favorite foods. Thinking of the juicy patty, the thick dressing, and the delicious buns makes makes me crave for one. If you like hamburgers and you want to run your own hamburger stand, you can do so by playing Stand O'Food 3 on your Android device.
Become a cook and manage your own burger factory with the Stand O'Food 3 app.
Cake Now-Cooking Games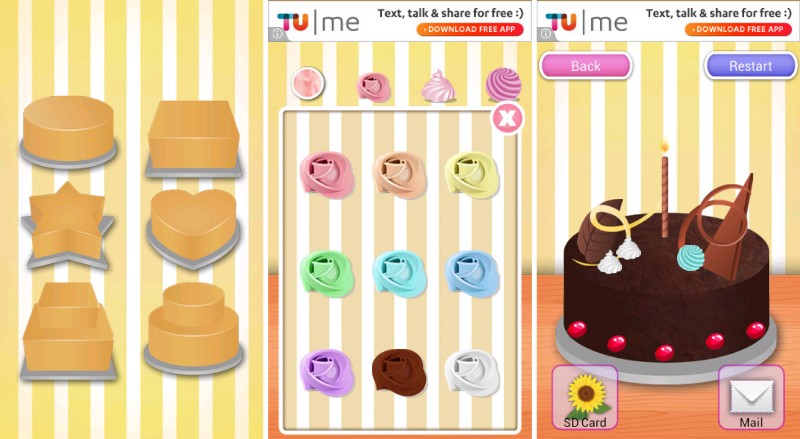 One of my goals in life is to be able to learn how to bake my own cake. I think I can achieve that goal by playing the Cake Now-Cooking Games on my Android device. Although it's not a real cake and I can't taste it, playing this app lets you create your own virtual cake. This app is perfect for kids who want to bake cakes without spilling flour all over the kitchen floor.
Sushi Bar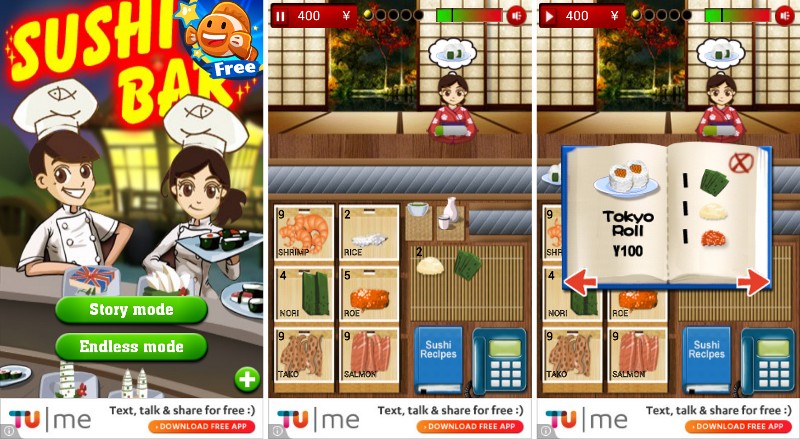 Sushi is a Japanese food which consists of a vinegared rice (shari) and combined with a variety of ingredients called neta. The most common neta is seafood. Sushi is also one of the most popular foods worldwide. If you like eating sushi, you can be a sushi cook and manage your own restaurant with the the Sushi Bar game.