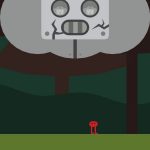 Pikuniku Review – Delicious Morsel
Pikuniku Review – Delicious Morsel. With its simple character designs and a game world that often looks like a young kid designed it by cutting up and sticking together different bits of colored paper, Pikuniku sometimes feels like a video game adaption of a children's book. It tells a simple story that doesn't always quite make sense, it's pointedly very silly, and there are scenes within it that seem to be based on how a child understands the world. A giant company pays a town by making money rain from the sky; a trendy nightclub will only let you in if you dress "cool" by wearing sunglasses; you play a game someone "invented," but which is, essentially, just basketball mixed with soccer.
But Pikuniku (Japanese for "picnic") never feels like it was designed specifically for children. It's a game about battling a corporate takeover, and the writing has the playful, sarcastically irreverent tone you're more likely to see from someone in their 20s or 30s. But the childish veneer is charming, and while Pikuniku isn't the deepest game around, it's lovely, funny, and engrossing in its own weird way.
At the game's opening, your character–Piku, an entity made up of an oblong red body with dots for eyes and two long spindly legs coming out of it–awakens in a cave, prompted by a ghost to go outside. The opening tutorial doesn't take long, because the controls are simple: You can jump, causing Piku to spin haphazardly as he moves through the air, you can kick in any direction, and you can curl your legs into yourself and roll around in ball form. You spend the rest of the game wandering through the small game world, encountering characters and helping solve their problems until, eventually, you find yourself fighting against Sunshine Inc, a giant corporation that is sending robots all over the land to harvest natural resources from the game's three regions.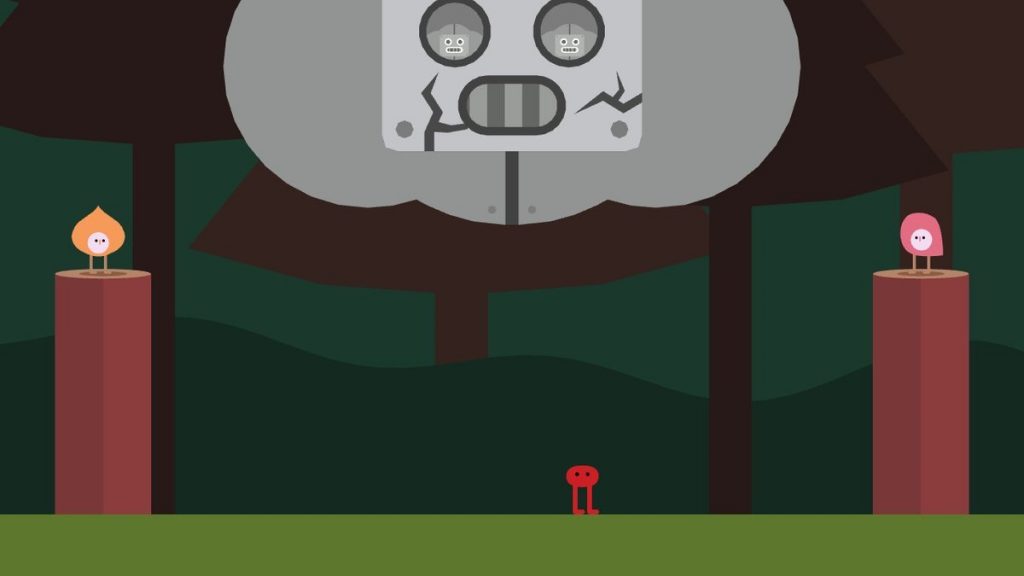 Progression rarely requires much thoughtful effort. You explore the world on a 2D plane, talking to as many people as you can, kicking at everything, and solving objectives as they're handed to you. There are platforming elements that require some finesse, especially when you explore some of the slightly more challenging optional side quests that pop up throughout the game.
Pikuniku is entertaining rather than challenging, though, and even the hardest areas you'll find are unlikely to trip you up for longer than a few minutes. But this is to the game's advantage–it's accessible to inexperienced and young players, and I never felt like the game would have been more enjoyable if it pushed me harder. Piku's weird, wobbly walk, his awkward jump, and the force of his kicks mean that just moving through the game world is inherently entertaining.
Your ability to kick everything and everyone is crucial, and much of the puzzle solving in the game comes down to kicking an object from one place to another. The kick mechanic is great fun, with objects reacting differently depending on the angle and distance you hit them from, although there are occasional moments of frustration when, for instance, a box gets wedged into a corner and is tricky to get out. Getting stuck for a moment kicking something out of a corner, or dealing with an object that isn't behaving how you'd like, can interrupt the flow of gameplay.
=> Click the illusory wall walkthrough play game free now.