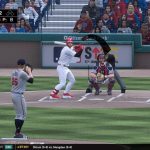 MLB The Show 19 Review – Play Ball!
MLB The Show 19 Review – Play Ball! MLB The Show 19 begins with an ode to spring: the opening cutscene waxes lyrical about the world blooming into color with bright blue skies and beaming sun rays amid the chirping of birds, before moving onto the hope, optimism, and excitement that accompanies a new season of Major League Baseball. America's favorite pastime is synonymous with the transition from winter's gloomy doldrums to the warmer weather of spring, and Sony San Diego's long-running baseball series has become a complementary part of that equation. This is due in no small part to the high level of quality The Show has maintained throughout its lifespan, and MLB 19 is no different, implementing smart new tweaks and significant refinements to its on-field action, while introducing entertaining new modes to its authentic flavor of baseball excellence.
Fielding has received the most substantial improvements out on the diamond, with the Defensive Runs Saved metric coming to the forefront. Now any player wearing a leather-clad glove is more responsive than before, hustling to field weakly hit balls, recovering quickly from botched catches, and utilizing a plethora of new animations to give you added control over the defensive side of the game. There's also a clear distinction between each fielder's individual stats, so if you've got a Gold Glove player like Matt Chapman manning the hot corner, you'll notice how adept he is at reaching balls lesser fielders will have trouble getting to. An outfielder's reaction to the ball jumping off the bat varies depending on their attributes, too, while a new interface makes it easier or harder to read balls that careen off the outfield wall depending on the defending player's skill set. There's an intuitive fielding ability indicator under the feet of each player to give you a quick reference point for how likely they are to pull off a spectacular play versus an embarrassing one, and that means substituting that beefy power hitter you've lodged into left field is now a tactical switch worth considering in the later innings. Each of these changes contributes to a greater sense of control over how your team prevents runs, removing a lot of the frustration that plagued previous games when fielders were often too lackadaisical.
At the plate, batting feels slightly more forgiving this year. There's now a greater distinction between the types of contact you can make with the ball, and a larger variety of hits makes batting more enjoyable. Not to mention pitchers are now actually concerned with self-preservation, so you won't encounter quite as many stolen hits because the pitcher's face was in the way. These changes coalesce to make a strong aspect of the game even stronger, and few feelings can match the elation that arises when you square up a ball and hear the crack of the bat as it flies into a gap in center field.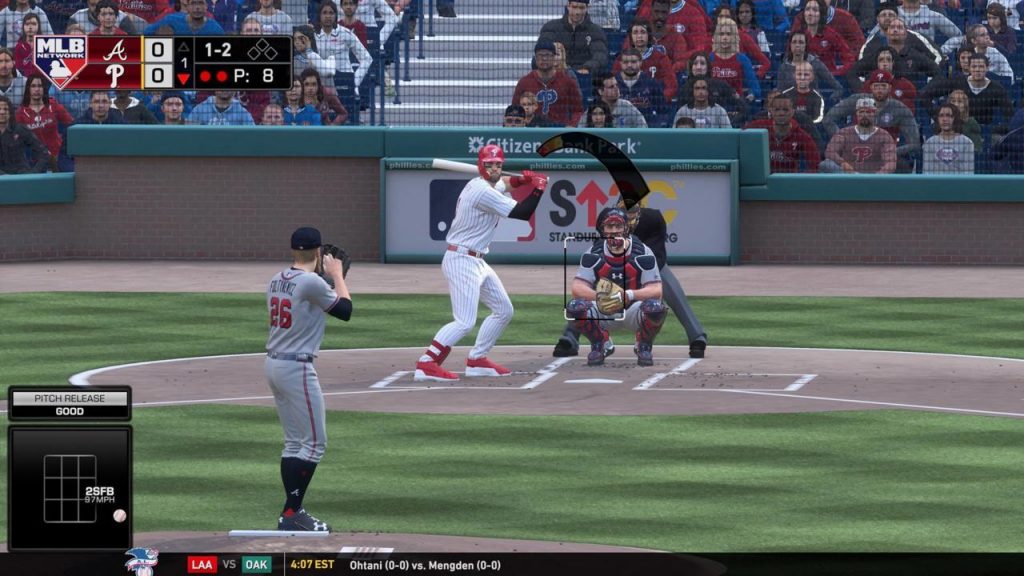 In terms of modes, the most notable new addition is March to October, which essentially acts as a truncated and more streamlined version of the time-consuming Franchise Mode. In the past, Sony San Diego has made strides in contriving various ways to make Franchise less of a time sink. Being able to expedite a 162-game baseball season by alternating between playing full games or using quick manage and player lock was a welcome change, but it's still a lengthy endeavor that most will still want to simulate through at times. However, there's always an inherent degree of detachment that comes from simming your way through blocks of the season. March to October alleviates this issue by making your performances impact your team's form, even if you're only playing for two or three innings at a time.
At the outset, March to October asks you to pick a team, categorizing all 30 MLB teams based on their expectations as either favorites, contenders, underdogs, or longshots. It doesn't matter whether you pick a team like the Yankees or the Orioles, your ultimate goal is to reach the postseason and win the World Series. The majority of the season is automatically simulated, but during critical moments you'll be dropped into games in a variety of situations to try and earn a positive outcome. These can range from taking over a game in the eighth inning of a blowout with the simple aim of maintaining a shutout, joining in the sixth to break open a tied game, or stepping into the batter's box with two outs in the ninth and a man on second when your team is down by a single run. Your performance in these situations earns you either positive or negative momentum, and this affects your team's results during those simulated games. Obviously, there's a little more leeway here if you're using one of the powerhouse teams as opposed to a relative minnow, but momentum ensures your performance has a palpable effect on how well your team does even when you're not directly involved. Maintain positive momentum and you'll see your team go on a winning run, while the opposite is true if you fail to meet your objectives. You'll also occasionally have the opportunity to use player lock in certain games, with that player earning a season-long bonus if you, say, drive in three runs or crush a game-winning homer.
Completing a full season takes roughly 10 to 15 hours, and winning the World Series at the conclusion of March to October nets you rewards for MLB 19's card-collecting mode, Diamond Dynasty. This won't be a mouth-watering incentive for everyone, and March to October still consumes enough time that there's little replay value involved. Nevertheless, it's an engaging new mode that consistently puts you in situations tailor-made for some thrilling topsy-turvy baseball. It may lack depth due to an absence of roster moves, with a single deadline day trade the only chance to augment your team, but for those who don't have time to commit to Franchise Mode, it's a fantastic alternative.
=> Click apple worm cool math play game free now.