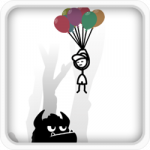 Hangman – Play it now at 123gamefree.com
Welcome to a fun addictive Puzzle game on 123gamesfree.com – Hangman game. This game gives you more than you think: entertainment, much fun, a chance to kill free time and release stress. Especially, this game features increasing difficulties, so it is not easy to get a high score on the first try and players have a chance to overcome their achievement day by day. Featuring the high quality with a lovely colorful interface and realistic sound, Hangman game will surely give players a feeling of relaxation and the best experience. It is not difficult to learn how to play but hard to conquer all levels. Try it and show us your achievement right now! Good luck and have fun!
Game features Hangman:
Free HTML5 game to play.
Splendid graphic, smooth animation and lively sound.
Beautiful colorful interface.
Suitable for players of all ages.
Compatible with all devices: iPhone, iPad, Samsung, Window phone, Android devices and all desktop browsers.
How to play Hangman game:
On the computer, use the mouse to play.
On the mobile, touch the screen to play.
Guess letters one at a time to solve the word puzzle. Click a letter to guess it, or type with your keyboard. Each time you solve a word, the balloons you save are added to your score. Up for a challenge? Increase the difficulty and you'll have fewer balloons to hang on to!
Playing this game helps children to be clever with their hands, improve their logical thinking. Besides, this game also helps children explore the world more.
Some screenshots from the Hangman game: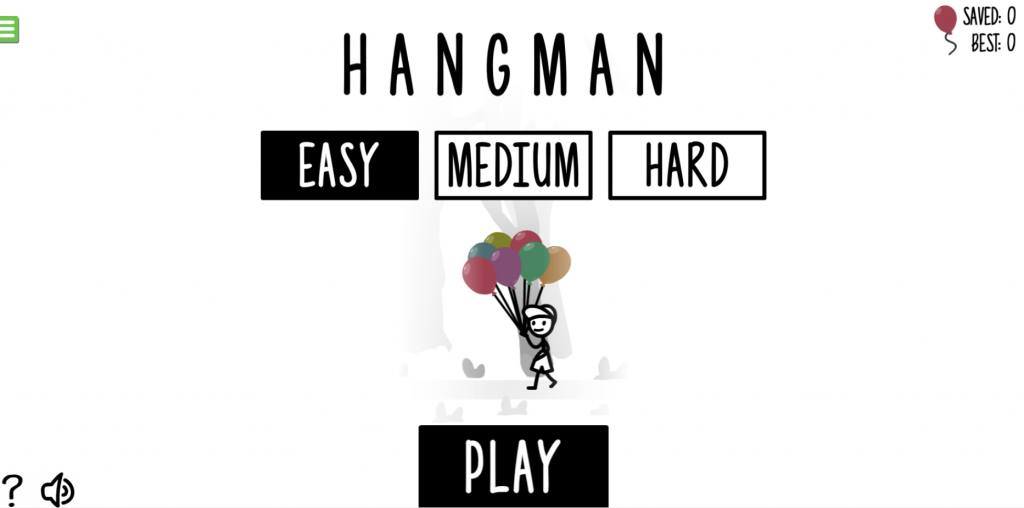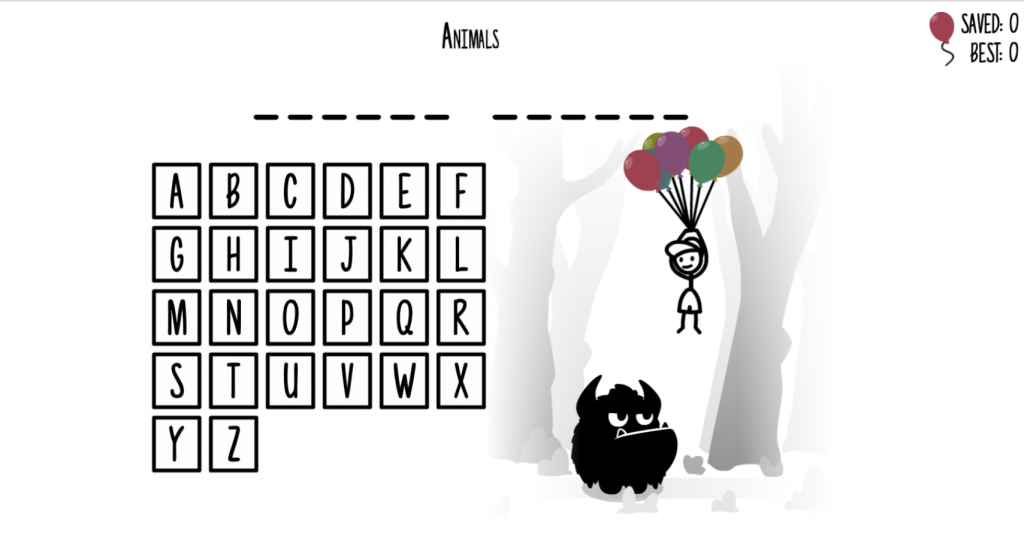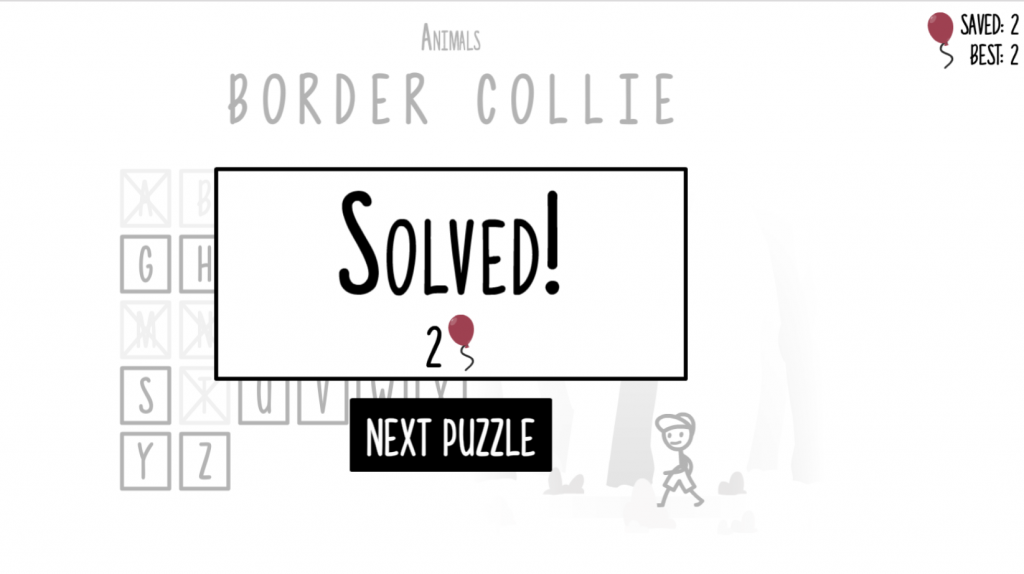 Keep following to check out more games: hangman game, hangman game online, hangman game for kids, hangman cool math, hangman cool math games answers. Just play and enjoy.
Play more games: