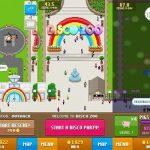 Disco Zoo: Top 10 tips and tricks to grow your animal population as fast as possible!
Disco Zoo you play the part of a zoo owner that's working on building the best zoo anyone's ever seen. To do that you need to collect animals in order to keep your patrons, and news reporters, happy. The more animals you collect, the bigger your zoo gets and the more species you have access to. It's important to know where to spend your DiscoBux and where to save them — and what to use your hard earned in-game coins on. 
Disco Zoo: Top 10 tips and tricks to grow your animal population as fast as possible!
Remember the animal patterns
Unless you want to spend some real life money to see them all, you should try to remember the animal patterns. You do get a hint of the number of squares each animal has, but the exact order is what matters the most, so make sure you always know it! Or simply stay tuned with us as we're working on an Disco Zoo animal pattern wiki article!
Be smart about tile selection
Every time you go on an animal rescue, the board will have 5×5 squares. Check out the animals you have to find and depending on the numbers, be smart with the tile selection: if you have a lot of 4 square animals, for example, start with the central tiles. If you have three tile animals, tap every 3 tiles and so on. You have a limited number of taps and you should put them to good use.
Find all animals per rescue
My biggest rookie mistake was to complete the rescue before finding all the animals available per rescue. When I realized that each new rescue trip costs more and more, I was already spending too much. Don't do the same mistake and don't stop until you find all the animals. Use the free tries offered for watching ads until there are no ads left to watch and bring back as many animals as possible for as little coins as possible.
Try to max out farm animals first
They might be the ones that give you the smallest amounts of income, but they have two big advantages: every rescue operation is pretty cheap and you have access to the patterns for free so you know exactly what to search for. Plus, you will get five of each animal pretty fast, upgrade the animals you already have and generate more coins for you and stay awake for longer. It's really a great strategy for the long run.
Stay logged in for as long as possible
Being in the game, even if you are not on a rescue mission not only gives you the chance to earn more coins in Disco Zoo, but also opens up the door for random events. For example, if some animals are lost, you should look for them in the zoo and you will get free Zoo Bucks. You will also receive random rewards in coins and you can never have enough gold coins!
Learn animal patterns early on, or buy the ZooPedia
When you're on rescues to collect animals for your zoo, you have to collect all tiles of an animal in order to rescue it. Luckily animals keep the same tile pattern each time. So either remember them or buy to ZooPedia for a one time purchase of $2.99. You can view patterns for farm animals for free any time but further levels require the ZooPedia to reference patterns, unless you memorize them of course.
Animal tiles are almost always connected to another
Remember that animals almost always piggy back off others. So once you complete one or find a tile, look to the immediate ones surrounding them for suspects that start the next animal pattern. Sometimes there's only one way tiles could fall depending on what kinds of animals are left. I've seen this theory not hold true a few times but more than often, animals for some reason seem to be tiled in close quarters to one another.
Wait to start a disco until you have a good stock of animals
Discos cost DiscoBux and there's no faster way to waste them than to start Disco parties before you really have enough animals to benefit from them. Instead, spend some money on leveling up your animals and rescuing new ones. Then once your zoo is earning a decent income on its own, Disco away to earn tons of cash.
Only use DiscoBux during rescues if mythical animals are involved
Rescues are generally not a great use of your DiscoBux — unless mythical creatures are involved. Typically they end up being good money makers and if you're sure you can collect one with your next five turns, go for it. If not, just pay for another rescue in coins since those are a heck of a lot easier to come by than DiscoBux.
Be strategic during rescues
If you're performing a rescue it's always best to be strategic about it. For example, if you have one animal left to collect and it requires four attempts but you only have three left, it's best to try and aim for coins instead of the animal. Since you can't collect it anyways, don't waste attempts trying. Instead, worry about building back up your coin stash. This is where knowing patterns comes in handy. You can then avoid or capture animals in fewer turns.