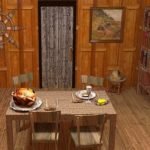 The Best Escape Games On Android To Challenge Your Wits
The Best Escape Games On Android To Challenge Your Wits – Good escape games for Android smartphones and tablets are absorbing but never boring!
The Best Escape Games On Android To Challenge Your Wits
Actions game online devices is hugely popular, and there are many game genres that smartphone and tablet users enjoy. Escape games might not be one of the first that spring to mind but they are all the rage, and plenty of people find them enthralling and entertaining. The general idea of these games is to escape from a certain situation, very often a room, using your wits to solve various puzzles. These are usually first-person games that can be simple or more complicated, and although some also have storylines, the focus is mainly on the puzzle element.
Escape games can be absorbing, exciting, challenging, thrilling and addictive, and if you haven't yet tried them out, now might be a good time. There are plenty of escape game apps available on the Google Play Store, but weeding out the good ones from the bad ones can take a lot of time. We've been working out way through many of them to come up with our selection of the best escape games on Android that will challenge your wits and keep you entertained in your downtime. Some of these are one-offs while others are series' of escape games, so why not download one or more and see what the fuss is all about.
THE ROOM SERIES
The Room created by Fireproof Games is a well-loved trilogy of games and a cracking example of this genre, involving mystery, suspense, and a sense of peril. The idea is easy to pick up, and the puzzles are real brainteasers that will keep you occupied for many hours. Amazing graphics add to the realistic feel, and the gameplay is smooth and seamless.
We heartily recommend The Room series, and you don't need to just take our word for it. On the Google Play Store, these three games all rank a user rating of 4.8 or 4.9 stars out of 5, and millions of players can't be wrong.
SPOTLIGHT: ROOM ESCAPE
There's plenty of adventure with this escape game, with the added intrigue of losing your memory and waking up locked in an unknown room. You'll need to use logic to work out what happened, solve clues, find objects, and get out of the room.
The intuitive game controls and stunning 3D graphics add to the experience of the game, and we found it extremely satisfying. This one is free to download although in-app purchases are available.
THE ESCAPISTS
Becoming an escapist is a little different, as this time you need to escape from prison! This game offers a sandbox experience that will really tax your brain as you try to come up with different ways to do this, with breaking the rules, fighting, stealing, and crafting all part of the plan. For example, you might think of starting a riot or tunneling your way out of incarceration. However, you'll have to keep up the pretense of being a reformed dude to avoid suspicion from the guards, so make sure you're at roll calls, hiding your stolen craftables well, and grafting hard with your prison job.
A new prison escape, "Duct Tapes Forever," features a villain trying to track down spies and you'll find yourself trapped, while the most recent update has added another prison dubbed "Santa's Sweatshop" to escape from. Nicely retro graphics add to the charm of the game so do take a look and enjoy making a bid for freedom.
ESCAPE TITANIC
The challenge of this game is to escape the giant ocean liner before its inevitable fate, and it's certainly a compelling experience. You'll need to have all your wits about you and think quickly and with cunning to escape the Titanic, with 50 room puzzle challenges that will really put you to the test. If you need some assistance though, the game offers an integrated hint system to help out.
It's worth pointing out that although the app is free to download, you can only play the first chapter for free. After that, you'll need to upgrade with in-app purchases.
ESCAPE THROUGH HISTORY
We've included this escape game app for Android as it's a rare thing, entirely free. By that, we mean that not only is it free to download but it's also entirely free to play with no in-app purchases to bother about. It's a clever idea, as you'll journey through time encountering different historic events, observing and analyzing along the way.
The game is simple to get the hang of, and you'll need to search for items and find the answers to the puzzles to see what's behind the door.
ALL THAT REMAINS: PART 1
This game has achieved an extremely high rating on the Play Store, and after getting to grips with it, we can see why. You'll take on the character of Duncan Price who wakes up in a bunker with no recollection of how he got there. Hearing his sister's voice over a radio, he fears for her safety as well as his own and knows he must escape.
All That Remains from Glitch Games has some really challenging puzzles and a great soundtrack, while further features include an auto-save feature and an in-game camera to keep a record of the clues you come across. We found it to be really absorbing and hopefully the next part will be available before too much longer.
HELLRAID: THE ESCAPE
Powered by Unreal Engine 3 technology, this dark and atmospheric fantasy game set in the Hellraid universe has amazing visuals that add to the overall appeal. The idea is that a sorcerer has trapped your soul in prison and demons are guarding you. Of course, you need to escape but rather than use weapons you'll need to employ the full use of your brain.
The stimulating puzzles are really thought-provoking, and the action-adventure elements and excellent gameplay will sweep you along in the excitement.
THE LOST CITY
So that lost city that Grandma told you about… it turned out to be true after all! The city in question sits in a misty rainforest with stunning landscapes and a power is awakening after a long sleep. This legendary city doesn't appear on any maps, but you find out that it's real enough, as is the artifact that you hold in your hand, given to you by Grandma.
The game looks lavish, and you can enjoy the original soundtrack while you tackle the puzzles and collect various items. Features include an integrated hint guide and walkthrough, dynamic map to keep track of your current location and other locations you've visited, and a journal to log the clues that you come across.
THE CUBE ESCAPE SERIES – 9 TITLES
Developed by Rusty Lake, there are nine highly rated games in this series at the time of writing. All of them are free to download and play, hence don't expect mind-blowing graphics, but there's plenty to enjoy in each game. The nine different titles are Cube Escape – Seasons, The Cave, Theatre, Case 23, Birthday, The Lake, Arles, The Mill, and Harvey's Box.
As you might expect, the mysterious games involve unfolding stories and completing escape quests. If you enjoy the Cube Escape series and want more from Rusty Lake, there are also two paid apps you might want to look at, Rusty Lake Hotel and Rusty Lake: Roots.
WORLD'S HARDEST ESCAPE GAME
This game is very enjoyable though we're not sure we'd agree that it's the world's hardest escape game. However, it is challenging enough to make you think hard, and we thought it had a good mix of puzzles, some not so difficult and others rather more complex.
There are 20 locations to explore and 10 hours of gameplay, and while that might not sound much, it's worth remembering that this one is completely free to download and to play. Completing the final very tricky level was very satisfying, and we think you'll think the same once you've had a go.
Final Thoughts
We really enjoyed making our way through these games and discovering just how addictive they can be. All are available on the Google Play Store right now, and there are many new escape games arriving all the time. As we said previously, there are a few duds out there, but we feel our pick of the best escape games on Android offers something for all tastes and pockets. Similarly, gamers will find plenty to enjoy among our recommended selection, whether they are novices or well skilled at puzzle and escape games. Escape games and their gripping riddles and puzzles can be mesmerizing and challenging, and yet they will still help you to unwind at the end of a hard day and to enjoy your leisure time.
If you particularly enjoy any of the above apps why not share your recommendations with other readers by dropping us a comment. Alternatively, if you are a big fan of an Android escape game that we haven't mentioned here, tell us what it is and what you enjoy so much about it.
Source: getandroidstuff.com
>>> See more: